[Little B House] Foldable Bottle Deluxe Drying Rack -BKM40
-Ideal for bottles, nipples, cups, pump parts and accessories
-Reservoir collects excess water to keep countertops dry
-Posts keep straws upright for thorough drying.
---
Baby bottle cleaning and drying just got easier! It holds bottles, nipples, cups, valves, discs, straws and a bottle brush. The built-in reservoir keeps countertops dry so they won't breed germs. The patented design folds flat so you can store it away in a snap. Wouldn't it be nice if the rest of your life could be as organized.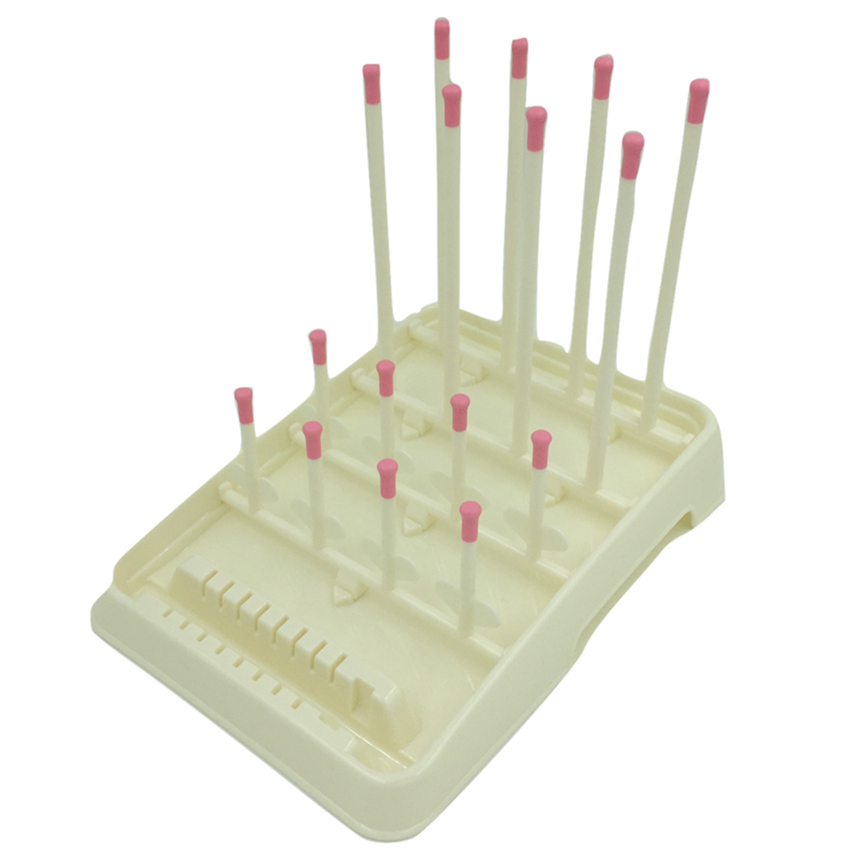 ---