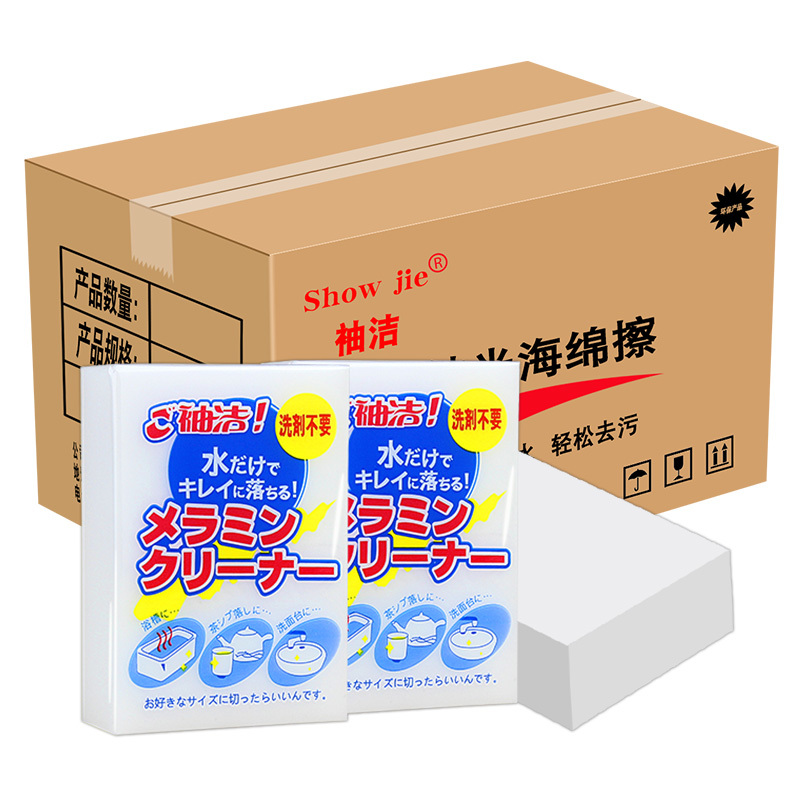 [Little B House] Nano Magic Eraser Sponge Cleaning Rub Dishwashing Brush Decontamination Wipe Clean Sponges Scouring - KW11
Welcome to LITTLE B HOUSE where we strive to provide our customers an array of products that satisfy demand for quality and efficiency. Buy our products in a worry-free manner. Shopping can't get any easier than this, so start today!

《PRODUCT IS READY STOCK 》
- Order placed before 2PM will be dispatched on the same day (Mon - Fri, EXPECT Public Holiday).
- Order normally arrive to your door step within 1-3 days.

《FEEDBACK & RATING 》
- We like thank you for choosing LITTLE B HOUSE... and to encourage us to do better, your feedback & rating is very important to us.
- Kindly do rate us 5 Stars in the event that you are happy with our product(s) or service(s).
- However, if there are any issues or concerns regarding the order(s), please do not hesitate to 《 CONTACT US 》 before leaving any feedback, we will try our best to resolve the issue for you, to your best satisfaction.
Uses:
- Naturally environmentally friendly, it can be cleaned with just water:
- Home appliances (such as refrigerators, microwave ovens, TVs, VCDs, induction cookers, etc.)
- Bathroom products (such as basins, bathtubs, tiles, toilets, etc.)
- Office supplies (such as computers, telephones, printers, office chairs, etc.)
- Stainless steel products (such as wash basins, sinks, etc.)
- Glass ceramic wood products (such as teacups, dishes, doors and windows, etc.)
- Leather products (such as sofas, leather clothes, shoes, sports shoes) and other office, home environment, dust, oil, water stains and other dirt.
Features:
- Ideal for car cleaning/ detailing/ valeting.
- Made of high-quality sponge.
- Soft, easy to scrub and without crumbs
- It supports reusage, safe and environmental protection.
- It can be used in the part of car body, glass, mirror surface, bumper etc.
- Perfect choice for your car cleaning.
- Both sides of the sponge can be used
Instructions :
1. Wipe the magic in the clear water.
2. Gently dry excess water.
3. Gently wipe the area that needs to be cleaned to decontaminate.
4. Wipe off the dirt after wiping with a rag.
5. Put the magic wipe after use into the water to soak, do not need to twist, the dirt can be dissolved by itself, and then used repeatedly.

Specifications:
- Product Name: Nano Magic Eraser Sponge
- Material: Sponge
- Color: White
- Features:
- Size: 10 * 6 * 2cm
Package Included:
1 * Nano Magic Eraser Sponge


---