[Joy Snacks] Lotte 72% Dream Cacao 90g - KN261
Dream Cacao Chocolate 72% 90g
72% Cacao
Dark Chocolate
Made from premium quality cocoa beans, Dream Cacao offers a full body chocolate taste and the health benefits of antioxidants. Besides increasing energy, promoting healthy skin and reducing the risk of heart disease, dark chocolate also stimulates the production of Endorphins which elevates our mood! Now you can enjoy the irresistible taste of chocolate without the guilt!
PRODUCT DESCRIPTION
LOTTE Dream Cacao 72% Dark Chocolate is a container of dark chocolate shaped into little cubes. They are made from premium cacao beans so they are packed with abundant Polyphenols – an antioxidant. This jar of chocolate will stimulate the production of endorphins and makes you happy!

INGREDIENTS
Chocolate, Vegetable Oil, Soy Lecithin, Starch Syrup, Sugar, Shellac, etc.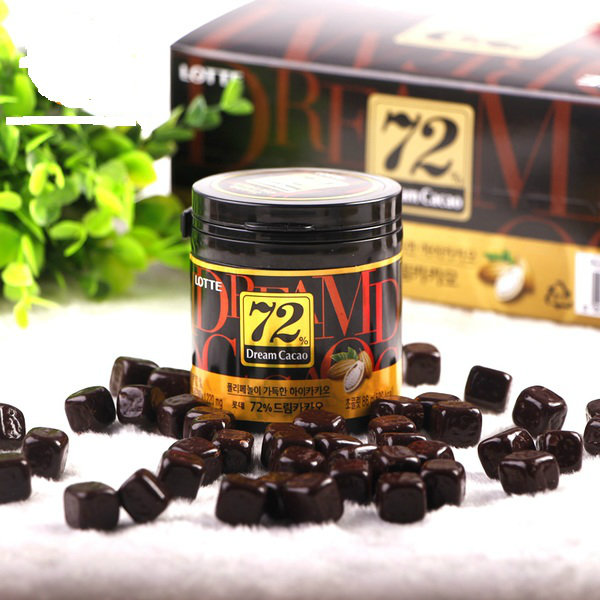 ---