[Joy Snacks] Korea Youus Minion Cheese & Corn Ramen Big Bowl 93g - KN319
Korea Youus Minion Cheese & Corn Ramen Big Bowl 93g
HIGHLIGHTS
Brand: Youus
Country of Orgin: Korea
Weight: 93ml/Bowl
Flavor:

Cheese & Corn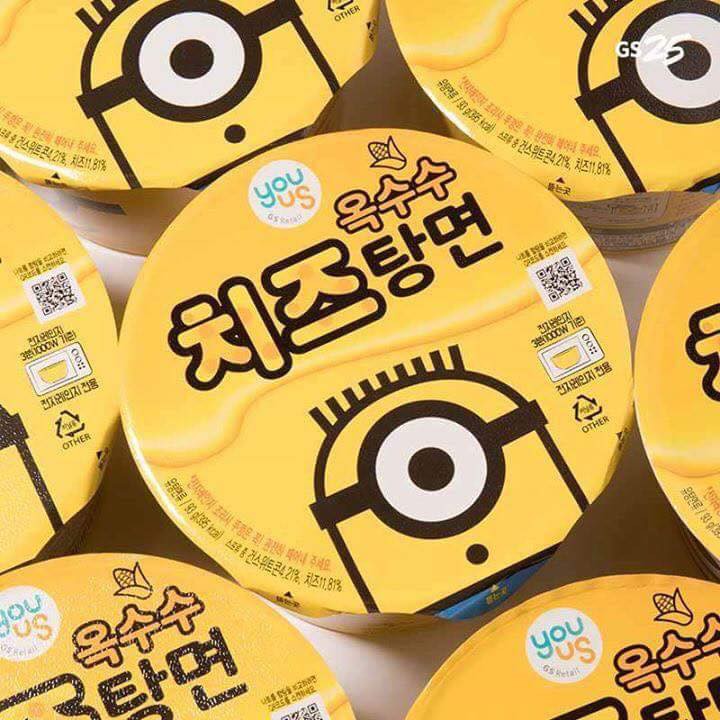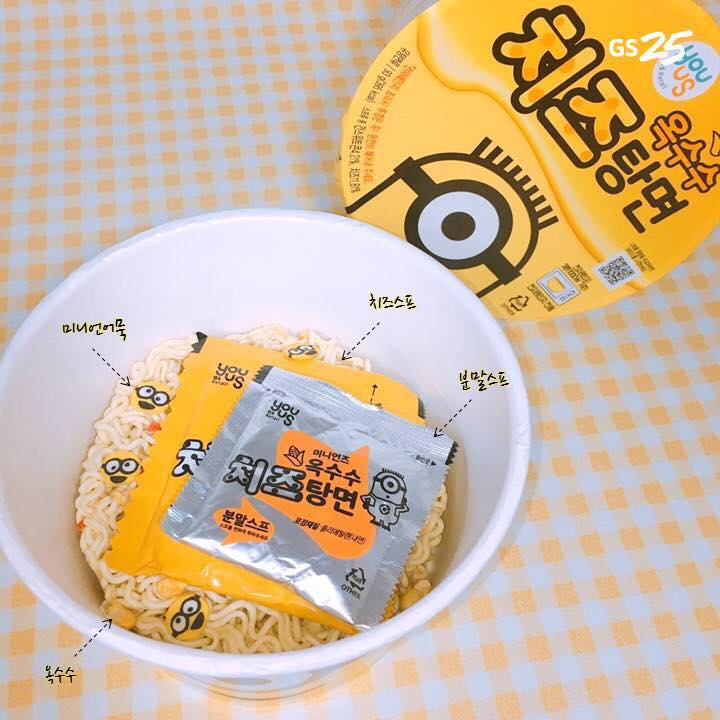 The minions are back in town! Korea convenient store, GS25 recently released the Minions series which is just great to give it as souvenir. There is Minion packing instant noodles, jelly and cables.
The instant noodle is called Corn Cheese Ramen, isn't it sounds delicious? Even the small fish cakes in the instant noodle cup has minion's emoticon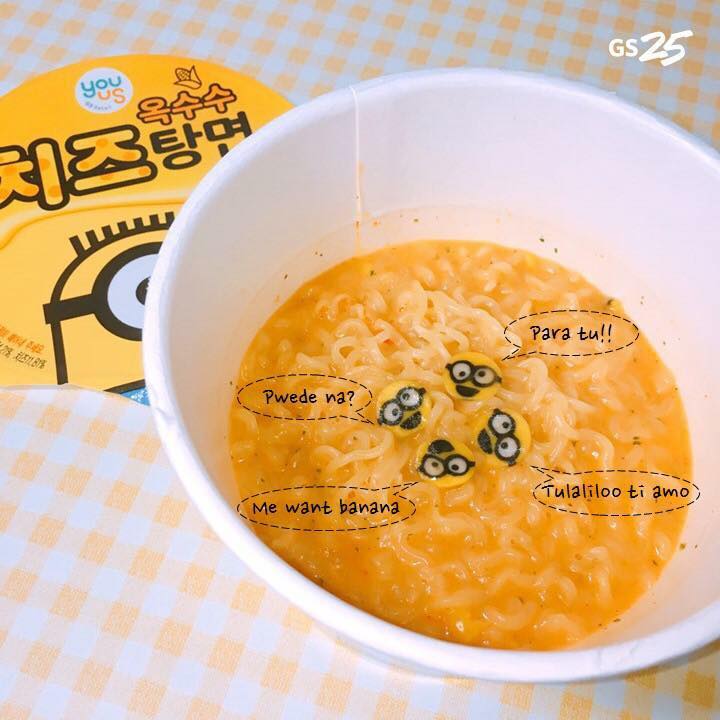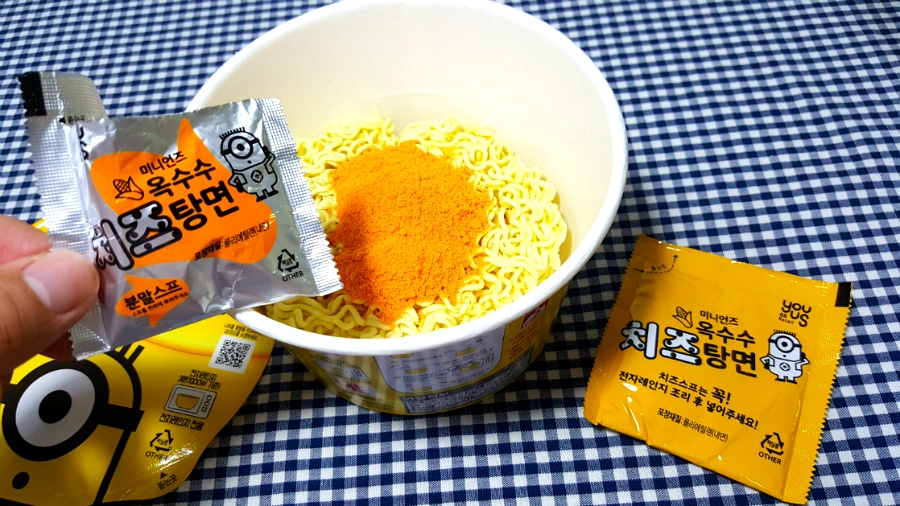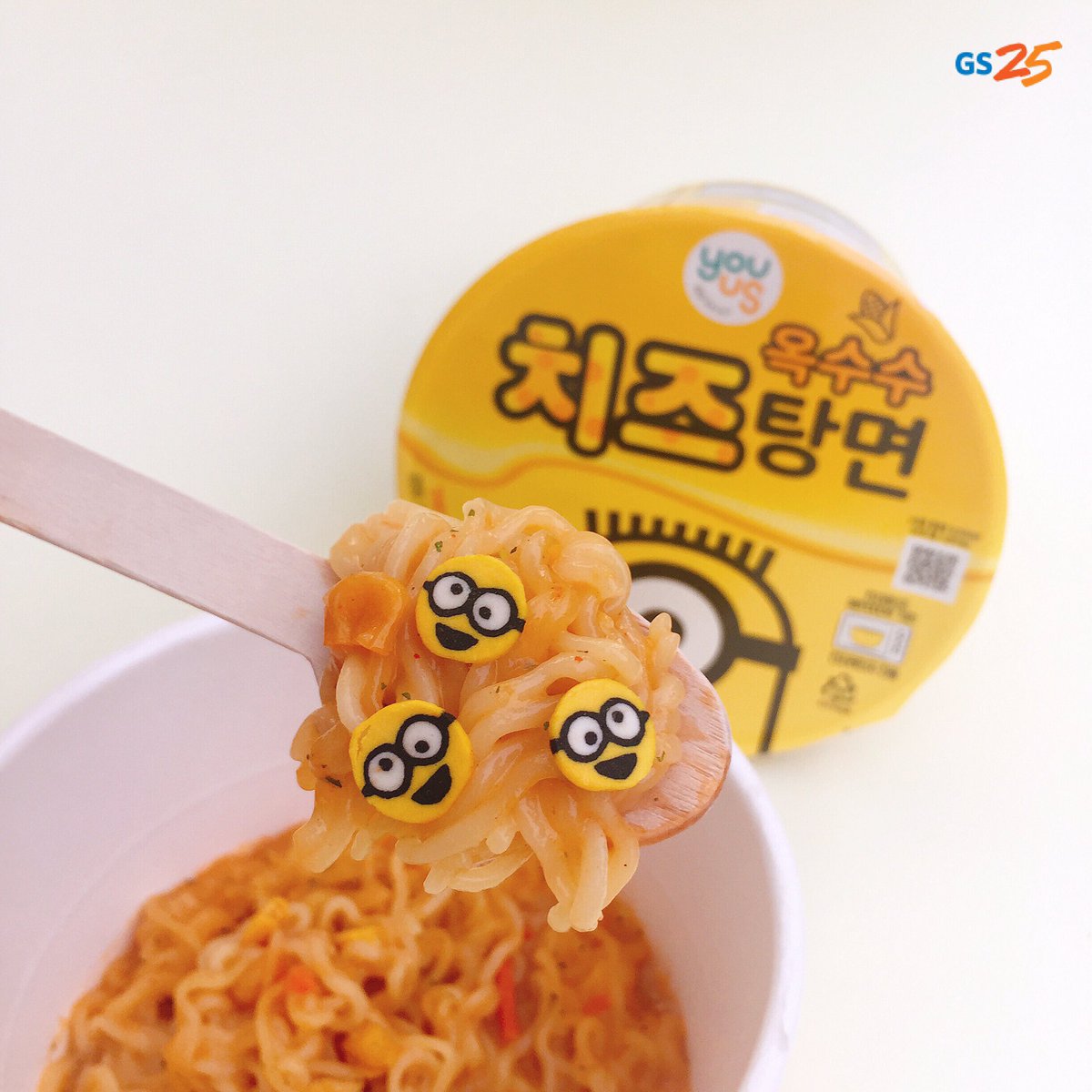 Children must fall in love with it!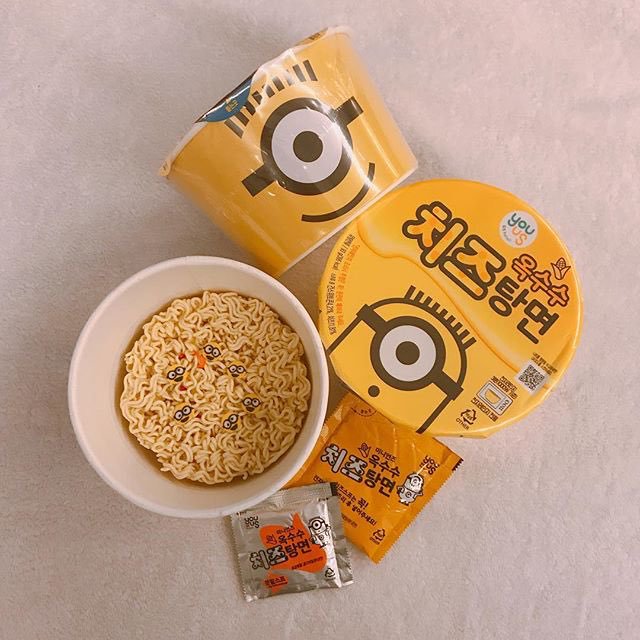 ---