[Joy Snacks] Korea Samyang Honey & Cheese Fried Ramen Bowl 95g - KN346
Samyang Honey & Cheese Fried Ramen Bowl 95g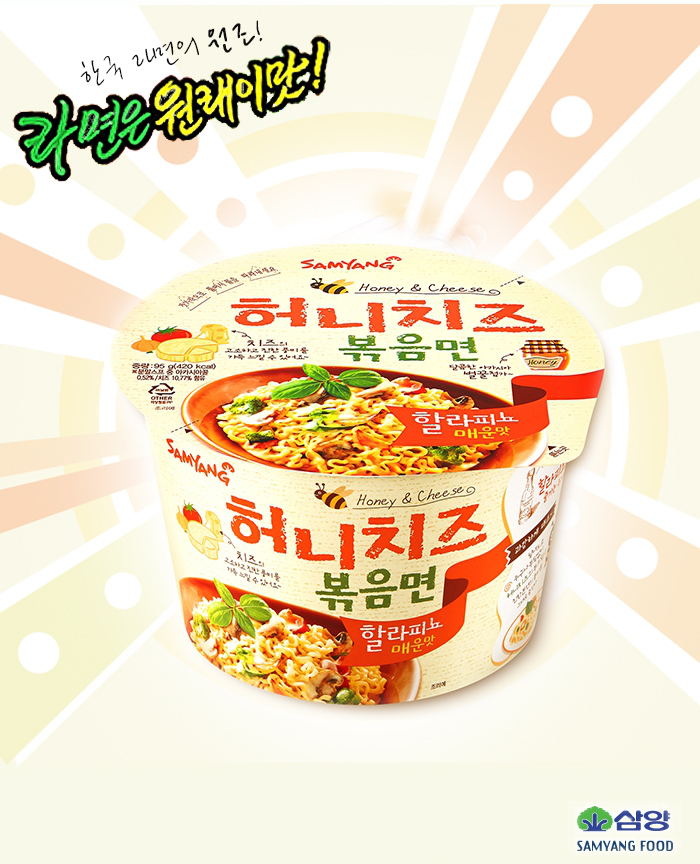 HIGHLIGHTS
Brand: Samyang
Country of Orgin: Korea
Weight: 105g/Bowl
Storage method:

Avoid direct sunlight, high temperatures, and humidity

Flavor:

Honey & Cheese

Perfect Set Lunch set for YOU and Your Team Members

The Ramen is chewy and silky noodles

The Cheese flavor comes in remarkable tasty ramen
Package Included:
1 x Samyang Honey & Cheese Fried Ramen Bowl 95g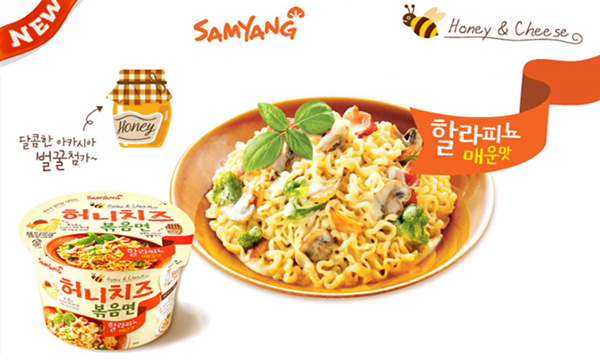 How To Serve:
- Open the Lid half way
- Add boiling water up to the line inside the cup.
- Close lid and let stand for 3 minutes.
- Remove the hot water and sprinkle seasoning packet contents over noodles.
- Stir-well and serve.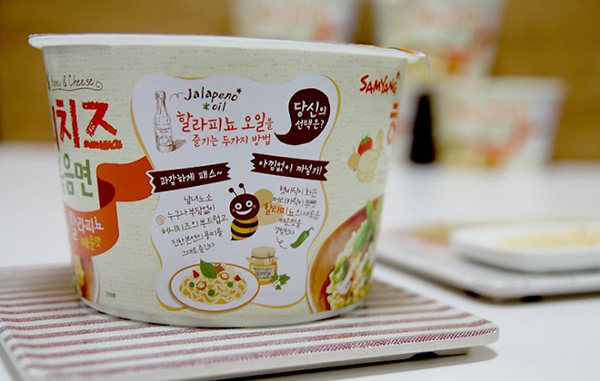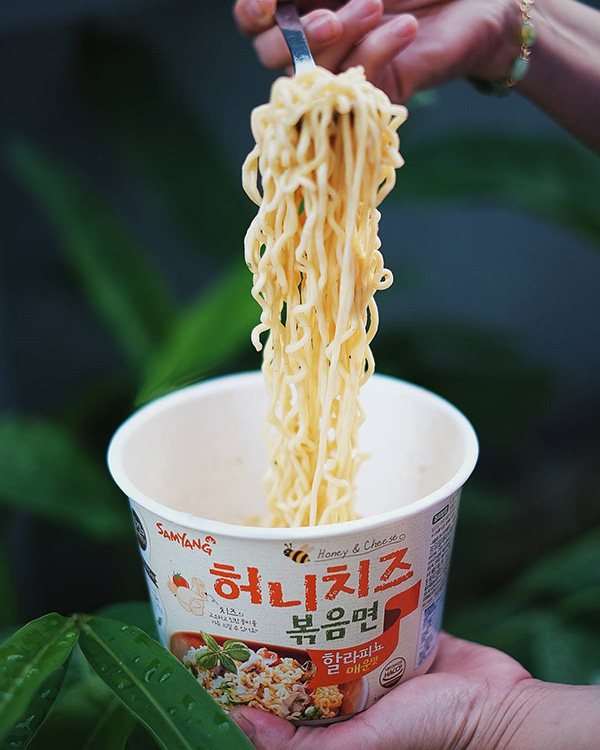 Ingredients:
Whole wheat flour (USA), soybean oil, palm oil (Malaysia), gluten, guar gum refined salt, onion extract, stabilizer (acid control agent), critic acid, flavouring agent (green tea), soup powder: mozzarella cheese powder, sugar, cream powder, soybean seasoning powder, mixed milk powder, potato starch, refined salt, flavoring agent (butter, acacia, jalapenos), roasted garlic powder, fried onion powder, garlic oil, parsley flake, black pepper, defatted soybean milk.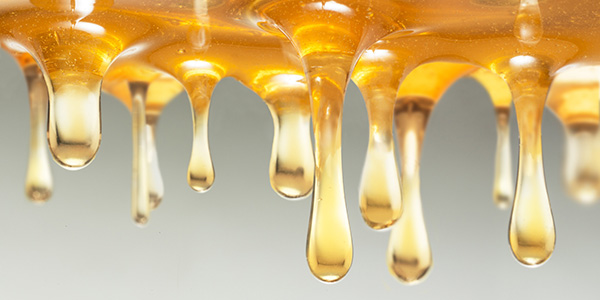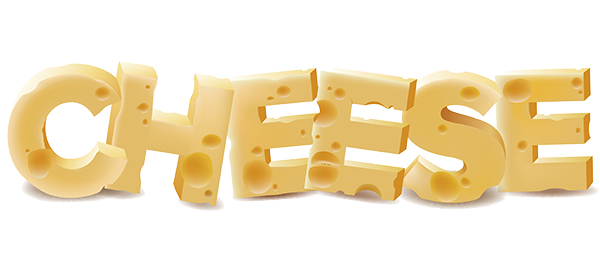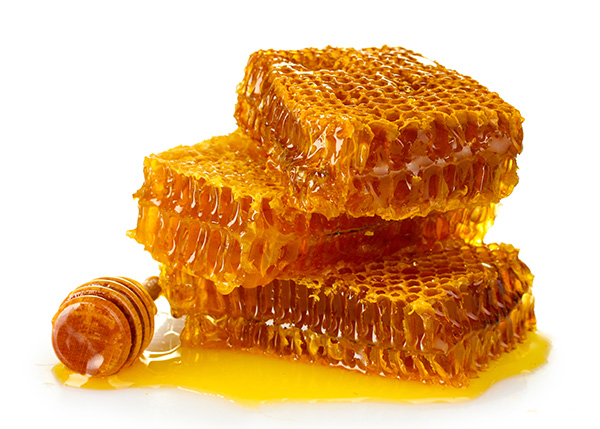 ---