[Joy Snacks] Japan Coca-Cola Canned Fanta Orange Flavoured Drink 160ml - KN318
Japan Fanta Grape Flavoured 160ml
HIGHLIGHTS
Brand: Coca-Cola Co.

(Japan)

Country of Orgin: Japan
Weight: 160ml/can
Flavor:

Orange
Fanta to deliver the taste of the fruit
Fanta Orange is a refreshing complementing contains plenty of vitamin C and can enjoy a wide range of ages of people regardless of gender.
Worried mother and fathers things to children as well as Teen for safety and security, can be purchased as "artificial coloring" and has been.
With this renewal, in addition to it, "synthetic fragrances" became obsolete.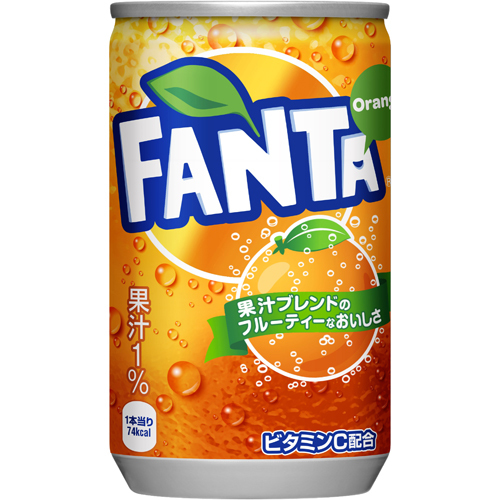 ---