[Joy Snacks] Glico Caplico Stick Assort Pack 78.3g (9pcs) - KN278
Glico Caplico Stick Assort Pack 78.3g (9pcs)
HIGHLIGHTS
Flavor:

not too sweet with hints of chocolate, strawberry or vanilla flavor

texture: Light and Crispy
Weight: 78.3g



9 Sticks, Individually Wrapped

Imported from Japan
Description: Glico Caplico Stick are tasty wafers, shaped to look like mini ice cream cones.
Ingredients: Sugar, Corn Powder, Cocoa Mass, Vegetable Oil, Whole Milk Powder, Cocoa Butter, Whey Powder, Lactose, Emulsifier, Eggshell Calcium, Coloring, Artificial Flavor, Sweetener. Sour Agent, Coloring
Storage Method: Avoid direct sunlight, high temperatures, and humidity.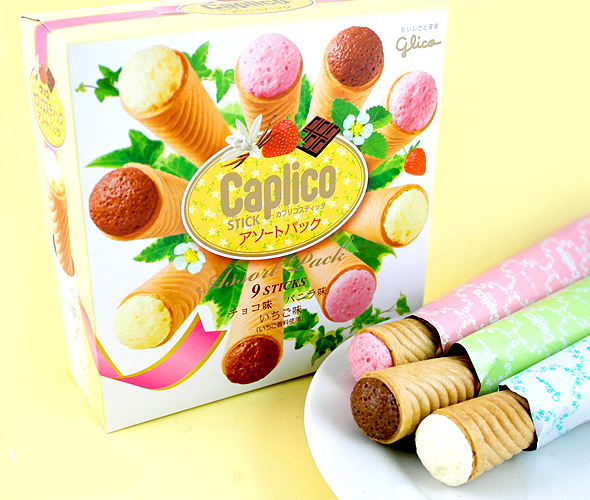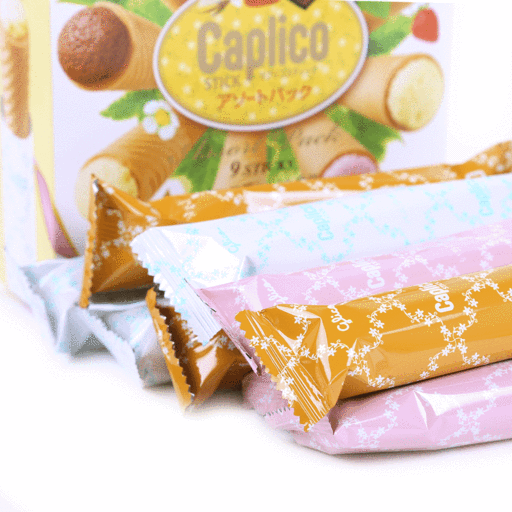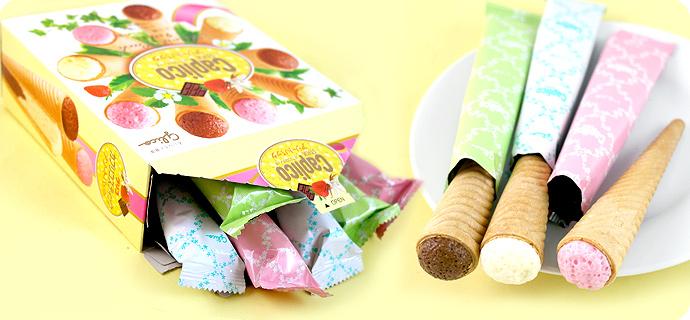 ---