[Joy Snacks] Bashu Lazy Steamboat Chicken Wing Hotpot 440g - KN398 四川巴蜀懒人麻辣火锅鸡翅版
Bashu Lazy Steamboat Chicken Wing Hotpot 440g 四川巴蜀懒人麻辣火锅鸡翅版
HIGHLIGHTS
Brand: Bashu
Country of Orgin: China
Weight: 440g/hotpot
Flavor: Spicy Chicken Wing
Storage method: Avoid direct sunlight, high temperatures, and humidity
Please Be Mind That the package might be tear for Order to Sabah, Sarawak & Labuan area due to air pressure, seller will not take responsibility for this, will not accept for return/replace/refund. Do consider before purchase, thank you.
- Step 1: Put base on the top container- depending on your choice of spicy, if you entire pack it will be very very hot & spicy, you can put half pack and keep the half pack for your own DIY with other ingredients.
- Step 2: The more important is must add COLD WATER 3/4 ( please do not add too much cold water, if not will overflow during heating)
- Step 3: add vermicelli pack
- Step 4: add the rest of the ingredient packs, and you can add on at your own choice as fishcake, fishball & etc.
- Step 5: put the heat pack on the bottom of the container and add some water (no hot water)till the heat pack 2/3 submerged in water ( please don't add too much water)
- Step 6: put the top box on top of the heat pack box and cover it wait for 15 mins.

IMPORTANT NOTICE: For the sesame oil don't add too much little bit will do.
Package Included:
1 x Bashu Lazy Steamboat Chicken Wing Hotpot 440g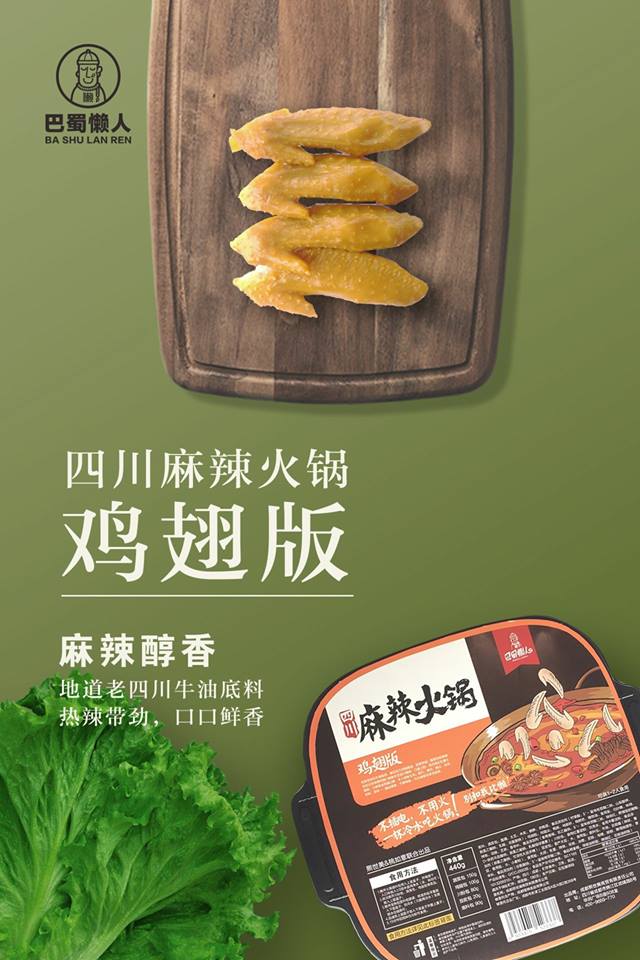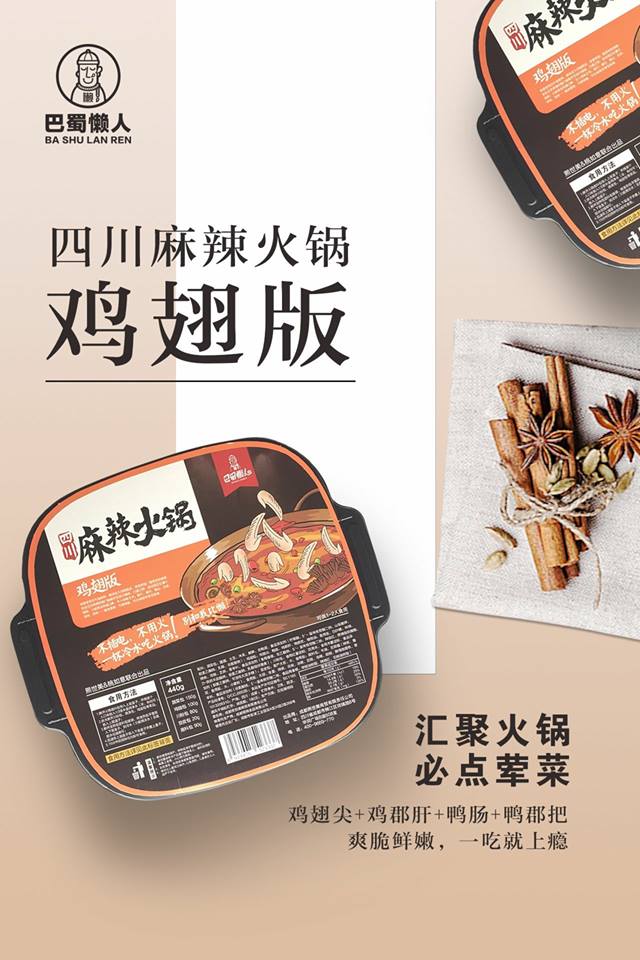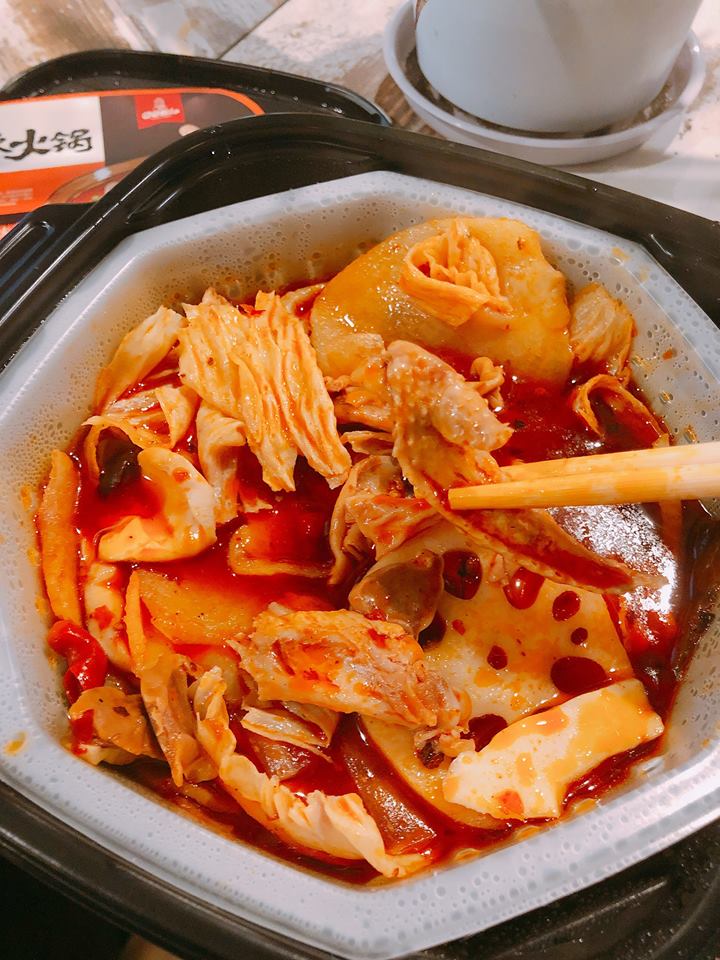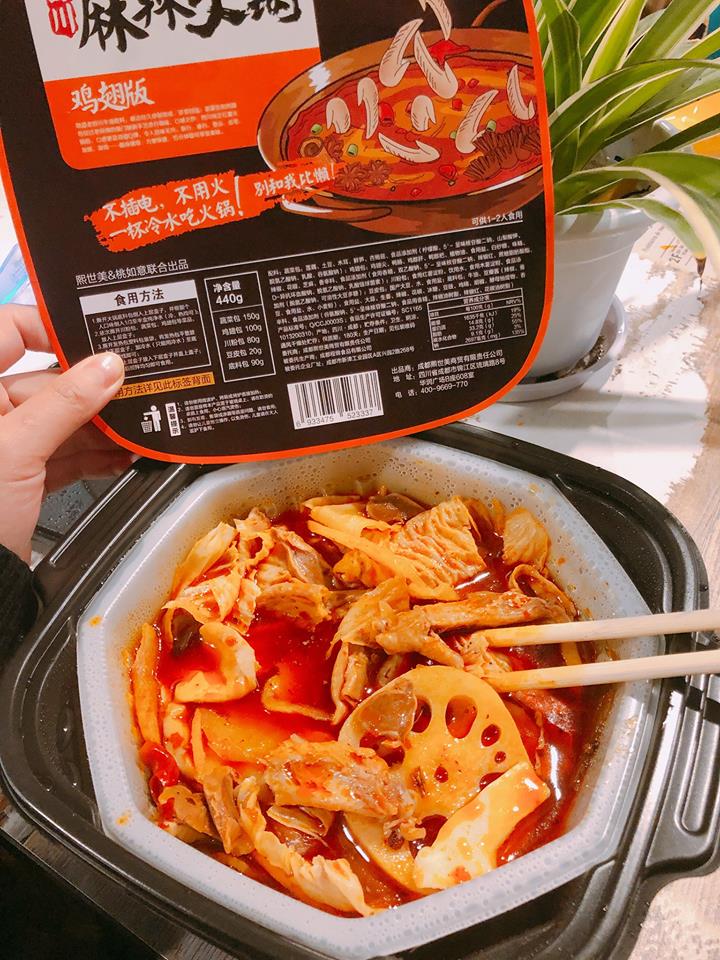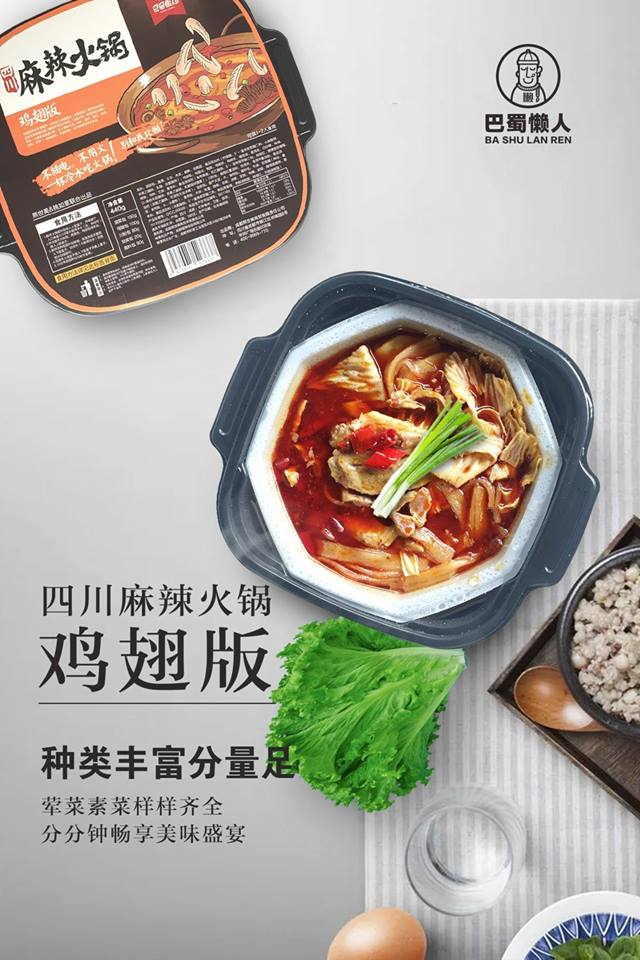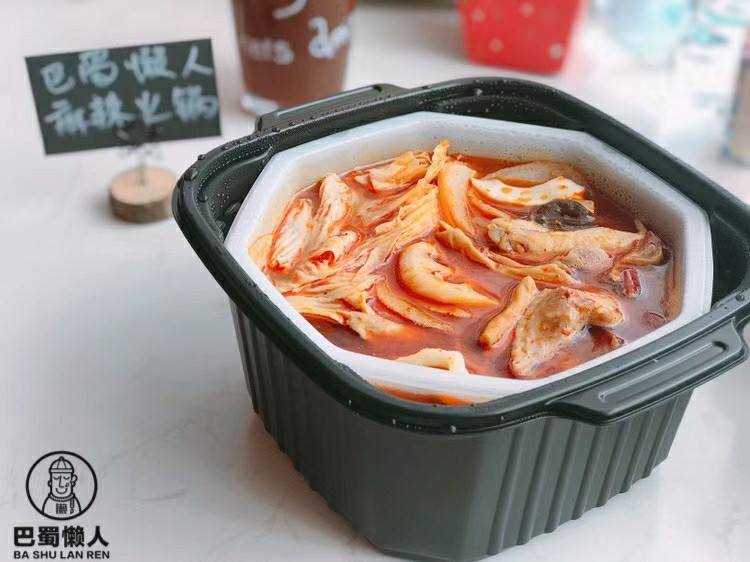 ---